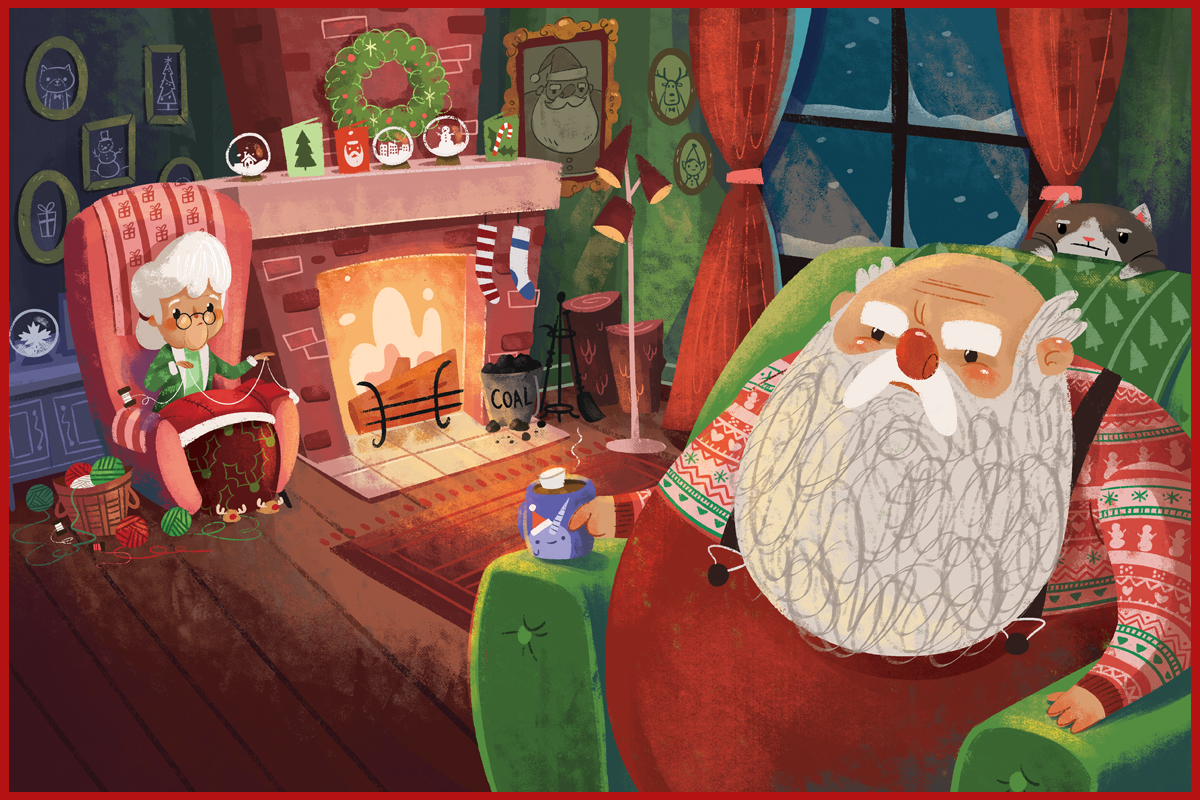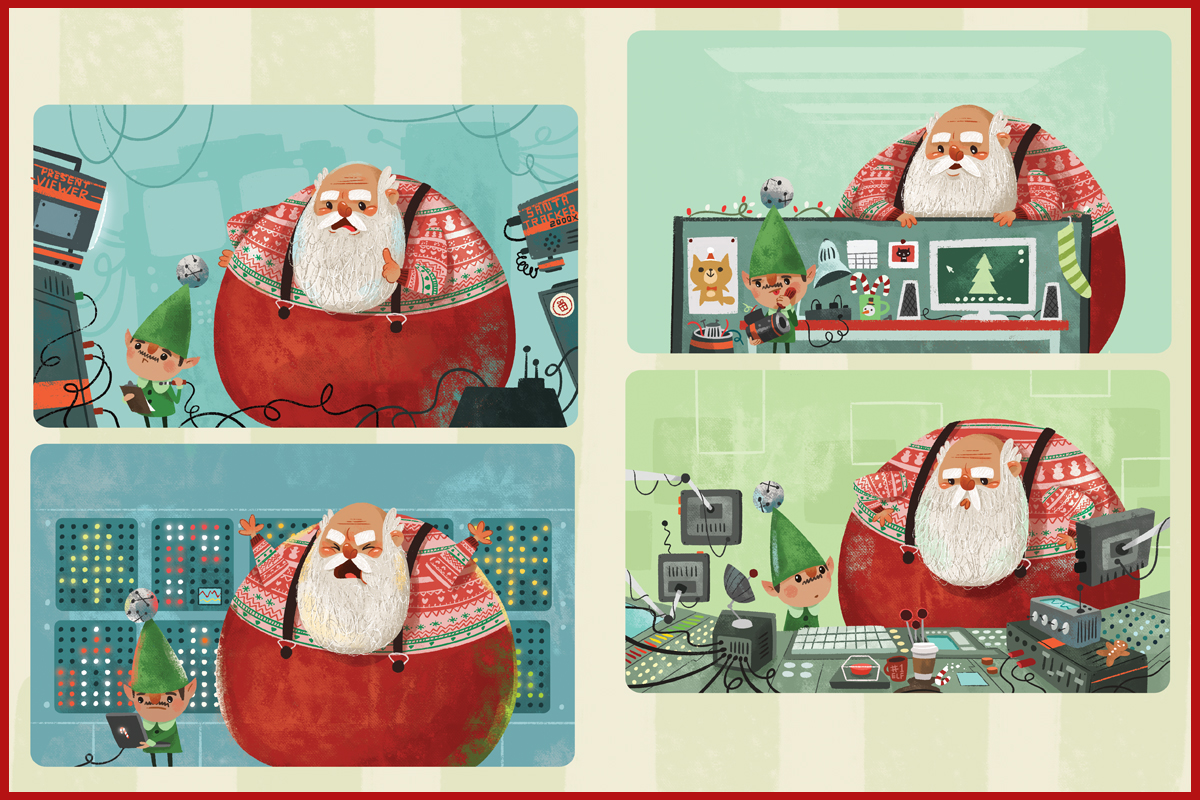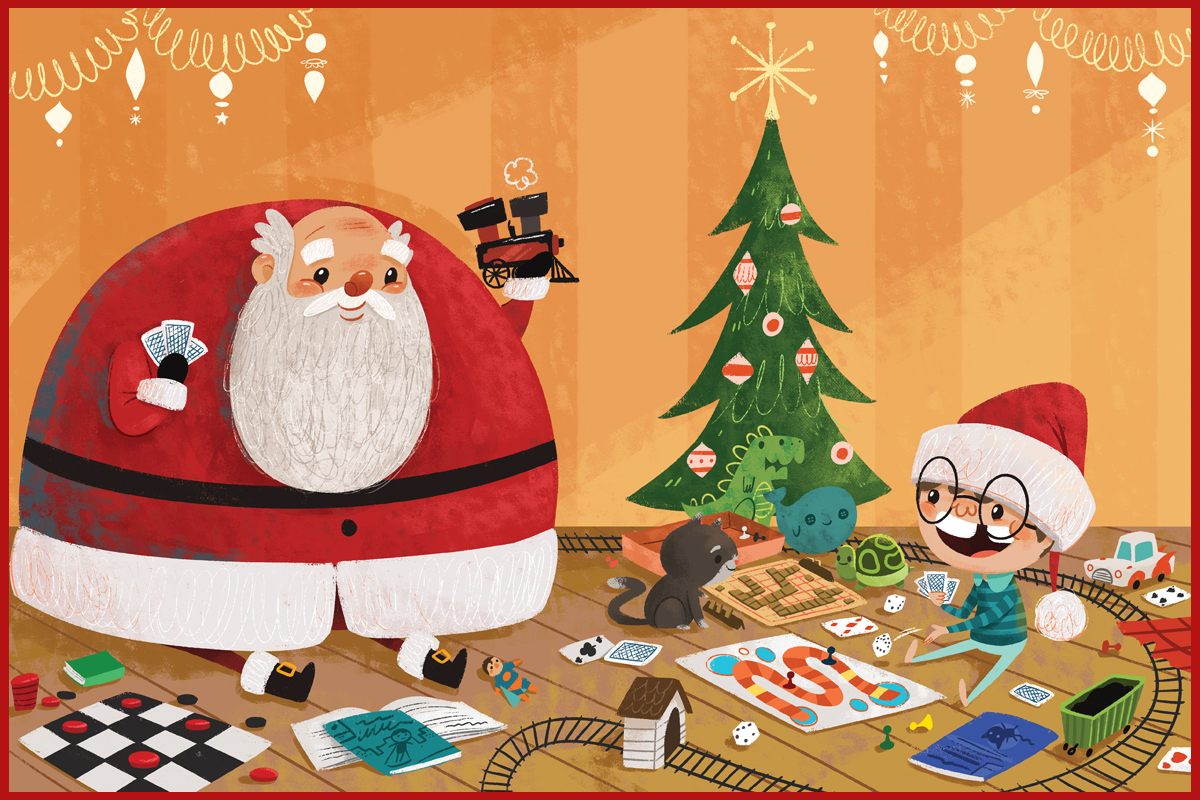 THE DAY SANTA STOPPED
BELIEVING IN HAROLD
Written by Maureen Fergus
Illustrated by Cale Atkinson
Tundra Books 2016 - In stores now!

Santa has a problem. This kid? Harold? Santa doesn't think he's real. He WANTS to believe in Harold--after all, Harold is one of the most magical parts of Christmas. Getting Harold's letters, eating the cookies he leaves out, feeding his carrots to the reindeer... what would Christmas be without that? But Santa's just not sure. Some of his friends are telling him they think Harold's not real. And the Harold that sat on his knee last Christmas looked AWFULLY different. Santa comes up with a plan to find out once and for all if Harold really exists... with hilarious consequences.
PUBLISHERS WEEKLY:
"Fergus and Atkinson commit fully to their premise, working in comic synch to deliver laughs on every page."

CM MAGAZINES:
"The artwork by Cale Atkinson is perfectly suited for the story - with its bright and overstuffed illustrations. While definitely evoking Christmas colours and themes, it never feels overdone. Atkinson also does great work capturing the facial expressions of all the characters."

USA TODAY:
"This extremely clever twist on "Is there really a Santa Claus?" anxiety will provoke jelly-belly laughs from kids and adults alike."