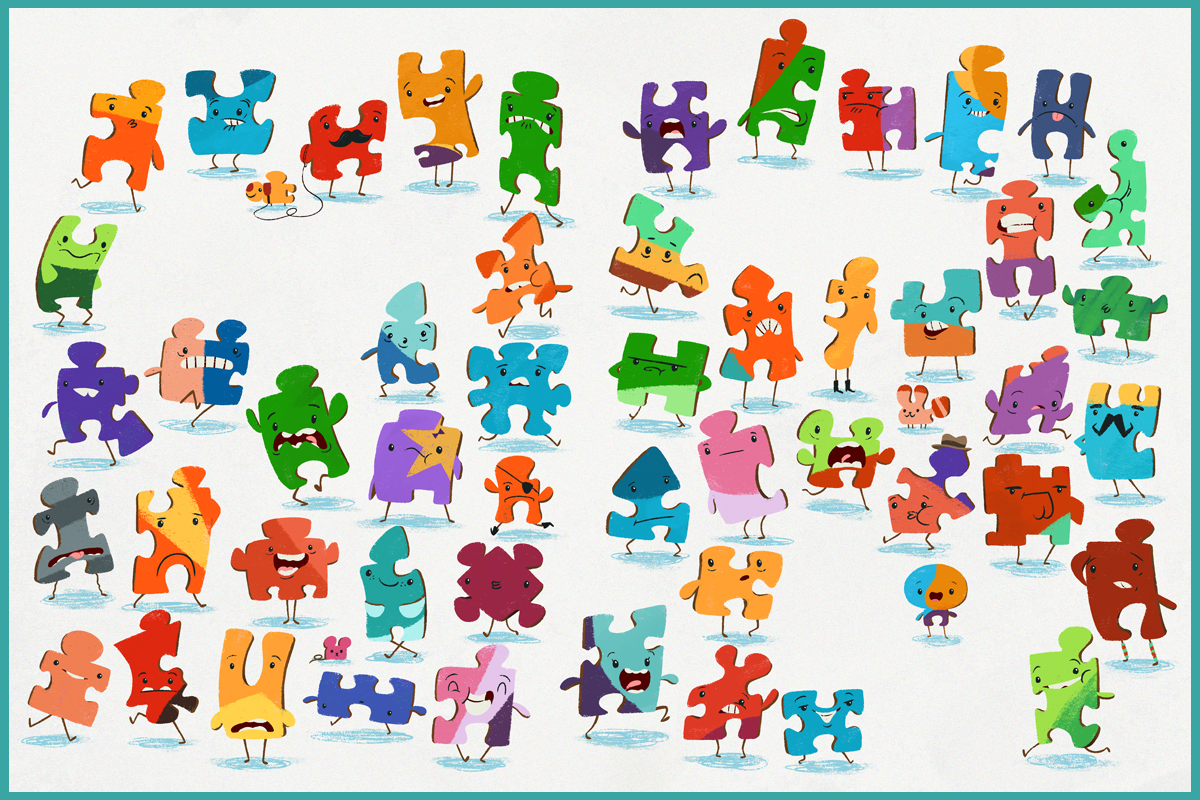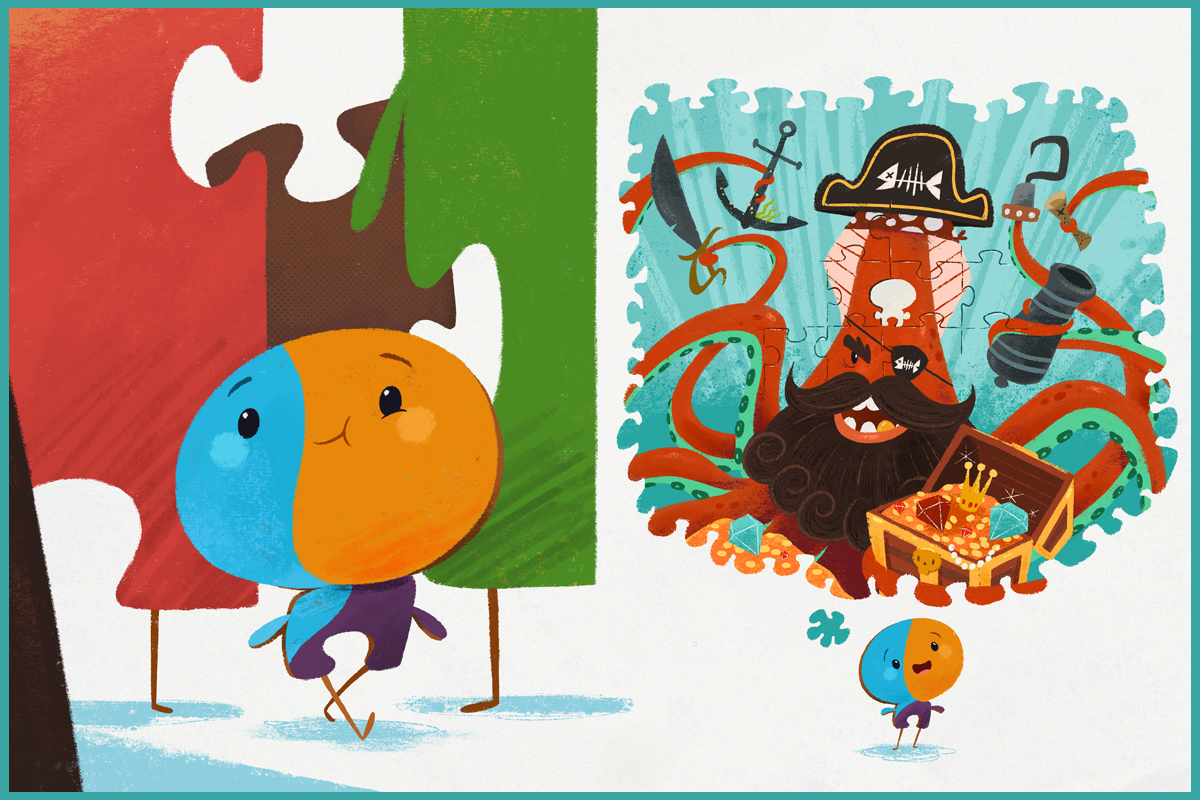 WHERE OLIVER FITS
Written and Illustrated by Cale Atkinson
Tundra Books 2017 - In stores now!

Oliver has always dreamed about where he will fit. Will he be in the mane of a unicorn? The tentacle of a pirate squid? The helmet of an astronaut? When he finally goes in search of his perfect place, he finds that trying to fit in is a lot harder than he thought. But like any puzzle, a little trial and error leads to a solution, and Oliver figures out exactly where he belongs.

Where Oliver Fits is a sweet and funny story that explores all the highs and lows of learning to be yourself and shows that fitting in isn't always the best fit.
SCHOOL LIBRARY JOURNAL:
"Find room on the shelves for this picture book, because feeling like you don't belong is universal."

KIRKUS REVIEWS:
"His Photoshop artwork bursts with color and ingenuity..."

PUBLISHERS WEEKLY:
"...the message is valuable, and the closing revelation that the seemingly disparate puzzles are part of a single giant one is a unexpectedly touching reminder that, whether space unicorn or monster musician, we're all in this together."

QUILL AND QUIRE:
"Similar to The Day the Crayons Quit, there is pure joy in watching these more staid children's toys express bottled up feelings and break out of their mould."
Where Oliver Fits Animated Book Trailer: